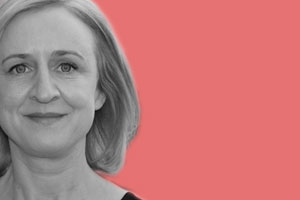 Selina McCoy
Associate Research Professor, ESRI, and Adjunct Professor of Sociology, Trinity College Dublin
Insights from the Youthreach Evaluation
In 2018 SOLAS commissioned a comprehensive, independent evaluation of the Youthreach Programme. This article summarises and assesses the findings of the evaluation. It notes the importance of a positive, supportive learning experience and the value of providing career guidance, soft-skill education, and support for those with mental-health difficulties.
As part of a series of evaluations of key areas of Further Education and Training provision, in 2018 SOLAS commissioned an independent evaluation of the Youthreach Programme. It was published in June 2019 (Smyth et al., 2019), and this article assesses what the evaluation tells us. The study was comprehensive, taking a mixed-methods approach which included a survey of senior managers at ETB level, a survey of Youthreach coordinators and Community Training Centre (CTC) managers, detailed case studies of ten centres, and two consultative workshops with key stakeholders in the areas of education and social inclusion. A key aspect of the study was the emphasis on learner voice: over a hundred interviews were conducted with those currently or recently on the programme to elicit new information on their pathways into it and experiences within it. So what does this evidence tell us about the programme and its participants?
Profile of Learners
As the prevalence of early school leaving has declined, the early leaver group and hence Youthreach entrants have become more marginalised over time. The programme is well targeted in terms of the educational qualifications possessed by young people on entry, with the vast majority having Junior Certificate qualifications at best. A striking finding relates to the increased prevalence of mental health and emotional problems as well as learning difficulties among young people taking part in the programme. Many learners have experienced a range of additional challenges, including trauma (adverse childhood experiences), substance abuse on their own part or that of a family member, and involvement in antisocial behaviour or crime. The findings also point to considerable variation across centres in the profile of learners, with some settings catering for more complex needs and challenges than others, though with the same level of resourcing.
The study highlights the importance of informal networks – including parents or guardians, family members, and peers – in young people who are becoming aware of, and accessing, Youthreach provision. This pattern means that some groups of young people (and those living in certain areas) may not access the programme because they do not have the social networks to mobilise, and it is likely to explain the relative under-representation of migrant groups among learners. In contrast, school-based referrals, or referrals through other agencies, are evident for only a minority, despite the young profile of many learners. Young people themselves highlighted negative experience of mainstream education, in particular negative relationships with teachers and peers, as well as the role of learning and mental health difficulties, as key drivers of their transition to the programme.
Programme Aims
Both senior managers and centre coordinators or managers see the Youthreach programme as having multiple aims, including re-engaging young people in learning, providing a positive learning experience, and fostering the development of personal and social skills, the acquisition of qualifications, and progression to education, training, and employment. Youthreach coordinators are more likely to emphasise the provision of a general education, while CTC managers are more likely to stress the provision of more specific vocational skills and preparation for employment, though both adopt a holistic view of the programme aims. While current metrics capture the aims of the programme in terms of progression to education, training, and employment, many coordinators and managers highlight the need to better capture soft skills (such as communication and organisational skills) and personal development on the part of learners.
Teaching, Learning, and Assessment
The majority of centres offer QQI levels 3 and 4 qualifications, with a fifth offering QQI level 2 courses or the Leaving Cert Applied programme, and a small minority providing the Junior Cert or Leaving Cert Established. Coordinators or managers indicate that the main driver of course provision is learner need, with CTC managers indicating some role for labour market demand in their decision-making. At the same time, they report constraints in course offerings, given the skill set of existing staff. In addition to QQI- and SEC-accredited courses, the vast majority of centres offer other courses and activities tailored to learner need, including sports and fitness, courses and talks to promote emotional well-being, courses and talks on drugs awareness, and practical skills such as driver theory and SafePass.
It is interesting to note that a variety of teaching methods are used, with little use of the more didactic approaches that are evident in mainstream second-level classrooms. The learners interviewed were very positive about their learning experiences in the programme, contrasting their experiences and progress in the centre with teaching and learning in mainstream second-level education. In particular, learners emphasised the value of the small group settings in facilitating more individualised support, a pace of learning tailored to their own capacities, and a focus on project or portfolio work rather than exams. Positive relationships with staff emerged as the cornerstone of a positive learning experience for the young people.
Other Supports for Learners
A range of additional supports are provided for learners, including work placement, career guidance, personal counselling, and informal support from staff. Most centres offer personal counselling for young people, though the proportion receiving such supports is higher in Youthreach centres, in smaller centres, and, not surprisingly, in centres with a higher prevalence of emotional, psychological, and mental health difficulties. In many centres, some contact with the counsellor was scheduled for all learners, an approach which appeared to facilitate greater ongoing engagement with the service. However, coordinators or managers highlighted the scarcity of current provision, especially in the context of the serious emotional and mental health problems manifest in the learner population, and an ongoing difficulty in securing referrals to specialist external services.
Career guidance also represents an important strand of centre provision, with guidance activities (such as CV preparation) offered in almost all centres and more specialist guidance supports available in 85 per cent of settings. Local contacts appear to play an important role in accessing work experience placements, which is found to be 'fairly difficult' in the majority of settings, and in facilitating progression to employment and education or training through, for example, a relationship with a local further-education college.
Some centres are part of a special educational needs initiative (SENI), which provides additional funding and support, allowing staff more scope and capacity to meet the needs of learners. These centres are more likely to provide a disability support service, learning support, and specialist career guidance for learners. Access to counselling is a key feature of SENI, and resources are also used to fund a student support officer or youth worker. The initiative also includes a mentor system which allows for individual staff members to link in with a number of young people, provide information, and set tasks or goals for the next meeting. The relationship between learners and mentors is close and based on a high level of trust.
More widely, the most important support for learners was the quality of relationships with staff and other young people. Learners contrasted the support, care, and respect they received from centre staff with the negative relations they had experienced with their teachers in mainstream education. The small size of the group meant that staff could identify problems arising among the young people and intervene to discuss them constructively at an early stage. Day-to-day contact and taking meals together provided an opportunity to build up a relationship of trust and openness between learners and staff. These relationships also served to enhance learners' personal and social skills.
Learner Experiences and Outcomes
The evaluation provides important evidence on how young people fare after completing the programme. Over two-thirds of young people complete the programme. Of this group, 45 per cent progress to another education or training course, and 28 per cent go straight into employment. Overall, one in six completers are unemployed after leaving the programme, a rate that compares favourably with unemployment levels for the early school leaver population as a whole.
Perhaps more importantly, learners reported that participating in the programme boosted their self-confidence and gave them a purpose in life and hope for the future. It was clear that the process of re-engaging young people and providing them with the kinds of skills they needed for adult and working life was gradual. In this context, managers and staff were critical of the over-reliance on quantitative outcome measures. This was seen to neglect the effort involved in enabling young people to engage in learning in the first place, especially those who had been out of education for some time or were facing significant challenges in their personal lives.
It is clear that the Youthreach programme is of immense value, playing an important role in re-engaging a vulnerable group of young people with learning, providing courses and approaches tailored to their needs, and embedding education and training provision in a broader network of supports. The research highlights the need for SENI funding to be rolled out across all Youthreach settings to address the increased prevalence of mental health and learning difficulties among these young people.
References
Smyth, E., Banks, J., O'Sullivan, J., McCoy, S., Redmond, P., and McGuinness, S. (2019) Evaluation of the National Youthreach Programme. Dublin: ESRI Research Series No. 82. www.esri.ie/publications/evaluation-of-the-national-youthreach-programme.