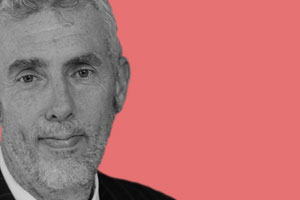 Dr Padraig Walsh
Chief Executive, Quality and Qualifications Ireland
QQI First Movers in an Integrated Tertiary Education System
QQI was established in 2012 as a body straddling the further and higher education sectors. This article describes QQI's integrated policy approach to quality assurance guidelines, provider re-engagement, and institutional quality review, and describes how QQI have been the first movers in an integrated tertiary education system.
Introduction
One of the strategic actions in the government's Action Plan for Education 20191 is to 'increase the alignment of higher education and further education and training to achieve a more integrated tertiary education system'.
In 2019, the government announced it was undertaking a public consultation2 on reform of the 1971 Higher Education Authority Act. The outlined legislative proposals envisage that a newly established Higher Education Commission (to replace the Higher Education Authority (HEA)) will make an agreement with SOLAS, the Further Education and Training Authority, to ensure:
the integration of the further education and training sector with the higher education sector; an integrated approach to transfer and progression pathways from the further education and training sector to the higher education sector and an integrated approach to increasing the availability of apprenticeship training.
Establishment of QQI
The above developments follow on from the 2008 government decision to establish a single body responsible for quality assurance and qualifications, by amalgamating the bodies established by the 1999 Qualifications Act: the National Qualifications Authority of Ireland (NQAI), the Higher Education and Training Awards Council (HETAC), and the Further Education and Training Awards Council (FETAC), and also incorporating the functions of the Irish Universities Quality Board (IUQB).
In 2012, Quality and Qualifications Ireland (QQI) was established as the single body straddling the further and higher education sectors. It was significant that, prior to QQI's establishment, a unified National Framework of Qualifications (NFQ) was already in place since 2003 that covered general, further, and higher education qualifications.
The 2012 Act establishing QQI, unlike its 1999 predecessor, made no distinction between further education and training (FET) and higher education (HE). Since its establishment, QQI has therefore taken a holistic approach to working with all providers, public and private, in the FET and HE sectors. In our organisational structure, QQI has chosen not to establish separate FET and HE units. As far as possible, our policy development and evaluation processes have sought to reflect an integrated approach to education and training, in keeping with the concept of lifelong learning across the education continuum.
In this article, I wish to provide examples of this approach to quality and qualifications and how QQI were, to some extent, the first movers in an integrated tertiary education and training landscape.
Quality assurance guidelines for education and training
Under the 2012 Act, QQI was required to develop and issue quality assurance (QA) guidelines which a provider is expected to use when developing its own QA procedures. When issuing these guidelines in 2016, QQI decided to develop 'core' QA guidelines that apply to all education and training providers,3 rather than developing separate guidelines for further and higher education, because many of the core principles of QA permeate all education and training.
These guidelines are supplemented with sector-specific guidelines for independent and private providers, education and training boards (ETBs), universities, and institutes of technology, to respect the legislative differences that remain and reflect the relative levels of autonomy of these bodies.
Re-engagement and institutional quality review for public tertiary-education providers
Following the issuing of Quality Assurance Guidelines in 2016, the next stage for all providers with a prior relationship with QQI's antecedent bodies was to agree QA procedures with QQI, taking the above guidelines into account. This was completed for the universities and institutes of technology in 2017 and for the ETBs in 2018. Starting in 2018, this re-engagement4 is also being progressed for private-sector providers, using an identical process for HE and FET providers.
In 2017 QQI introduced a cycle of institutional quality reviews for the publicly regulated higher education institutions (HEIs), known as CINNTE.5 This is the third cycle of institutional quality review for the HEIs, dating back to the inaugural omnibus quality review of the Irish universities by the European University Association (EUA-IEP)6 in 2004–2005.
As no such institutional quality reviews had taken place in the FET sector, QQI decided in 2017 to undertake a similar process with the sixteen ETBs. In September 2019, the board of QQI approved the policy approach for the inaugural review of quality assurance in the ETBs. In 2020–2021, all ETBs will be visited by teams of national and international experts, who will evaluate the effectiveness of the QA procedures that the ETBs have put in place to assure the quality of their education and training provision. The individual reports will be complemented by a sectoral report drawing together common themes that the teams find in relation to quality assurance in the sector.
In preparation for these reviews, QQI visited all sixteen ETBs in May and June 2019 and met with ETB management to discuss progress with the quality improvement plans (QIPs) submitted to QQI earlier in the year. In September 2019, QQI published a report7 in our QQI Insights series on quality assurance in FET arising from an analysis of the QIPs and the experience of the dialogue meetings. A similar QQI Insights report8 is prepared annually for the Irish HE sector.
Apprenticeship training
Apprenticeship is an area that is open to a tertiary-education perspective. Traditionally, all apprenticeships were craft-based, with SOLAS acting as the sole coordinating provider, and all apprenticeships resulted in QQI Advanced Certificate qualifications at level 6 in the NFQ.
Since the review of apprenticeship training in Ireland in 2014, new apprenticeships have been developed, with ETBs, public HEIs, and private providers acting as coordinating providers; the qualifications now range from levels 5 to 9 in the NFQ, transcending the traditional boundaries between further and higher education. This task was made simpler by the fact that QQI had already developed, in 2015, new Professional Award Type Descriptors (PATD)9 for NFQ levels 5–9, against which a programme can be submitted for validation.
Transitions reform
Following a national conference in 2011 to explore how best to improve the quality of the transition from second level to higher education, the Department of Education and Skills (DES) established a Transitions Reform Steering Group10 to look at some of the issues that arise when students are transitioning between the two systems. The group is chaired by the secretary general of the DES, and the establishment members were drawn from the National Council for Curriculum and Assessment (NCCA), the State Examinations Commission (SEC), the Irish Universities Association (IUA), the Technological Higher Education Association (THEA), the HEA, and QQI.
The group oversaw the development of the new Leaving Certificate grading scale, the revised common CAO points scale, and the broadening of entry routes into higher education. Its remit and membership have recently been broadened to include SOLAS, and it is now focusing on the important transition between FET and HE.
Increased opportunity to access higher education with FET awards
Of the 21,347 major award level 5 NFQ certificates issued by QQI in 2018,11 over three-quarters (16,269) were made in the ETB sector. In recent years, there has been a significant increase in the number of learners accessing higher education on the basis of their QQI FET award, usually a level 5 Post-Leaving Certificate programme from a further education college.
To ensure transparency for access from FET to higher education, QQI recently decided to commission research to review the two major award types at NFQ level 6 – the Advanced Certificate (AC) and the Higher Certificate (HC) – and their effectiveness in differentiating FET from HE, as was their original purpose. The first phase of the project aims to provide objective, empirical evidence on the comparability, as implemented, of the AC and HC award types, by analysing samples of qualifications and programmes or routes that lead to them.
QQI is aware that there is considerable interest in this project among stakeholders. Much has changed since the NFQ was established in 2003, and it is timely to revisit the suitability of the major award types at NFQ level 6. HEIs will welcome the prospect of greater clarity on these awards. FET providers will welcome the prospect of addressing perceived parity-of-esteem issues between AC and HC qualifications, and the project may provide a basis for developing better progression opportunities for learners in the region of NFQ levels 5–7.
Quality enhancement in tertiary education
In addition to its regulatory role, QQI also has a role in supporting providers in enhancing quality. In February 2020, QQI will hold a conference in the Croke Park Conference Centre entitled Exploring Models of Success: Professional Development of Staff in Further Education and Training (FET), Higher Education (HE) and English Language Education (ELE). This event will give staff in the FET, HE, and ELE sectors an opportunity to share and exchange experiences of professional development and to learn from international colleagues.
Endnotes
Government of Ireland (2019) Action Plan for Education 2019.
education.ie/en/Publications/Corporate-Reports/Strategy-Statement/action-plan-for-education-2019.pdf.
Department of Education and Skills (2019) Update of the Higher Education Authority Act, 1971 – Public Consultation. www.education.ie/en/The-Education-System/Higher-Education/update-of-the-higher-education-authority-act-1971-public-consultation.html.
QQI (2016) Statutory Quality Assurance Guidelines developed by QQI for use by all providers. www.qqi.ie/Downloads/Core%20Statutory%20Quality%20Assurance%20Guidelines.pdf.
QQI (2018a) Re-engagement with QQI. www.qqi.ie/Articles/Pages/Reengagement.aspx.
QQI (2018b) CINNTE: Institutional Review of Irish Higher Education Institutions. www.qqi.ie/Articles/Pages/Institutional-Reviews07.aspx.
European University Association Institutional Evaluation Programme (EUA-IEP) (n.d.) www.iep-qaa.org/.
QQI (2019a) Quality in Irish Further Education and Training. www.qqi.ie//Publications/Pages/QQI-Insights—Quality-in-Irish-Further-Education-and-Training-Insights-Report-September-2019.aspx.
QQI (2019b) Quality in Irish Higher Education. www.qqi.ie//Publications/Pages/QQI-Insights—Quality-in-Irish-Higher-Education-Report-September-2019.aspx.
QQI (2015) Professional Award Type Descriptors.
qqi.ie/Publications/Publications/Professional_Award-types_PS3_2014.pdf.
Transitions Reform Steering Group (n.d.) www.transition.ie/.
QQI (2019c) QQI Infographics: Visualising our awards data. https://infographics.qqi.ie/.