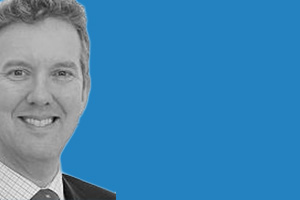 Dr Douglas Proctor
Director, UCD Global, University College Dublin
Global Engagement Offers New Opportunities for Ireland
This article explores the scope of global engagement activities in Irish universities, and reflects on the need for Ireland's next international education strategy to align more closely with the global strategies pursued by institutions.
Irish universities are increasingly global in their focus, and have broadened their horizons both geographically and thematically in their pursuit of global engagement.
As such, international offices which once focused uniquely on inbound and outbound student mobility (whether degree-seeking or short-term) now find themselves supporting and guiding their institutions on a wider range of international activities. These include partnership development and academic collaboration, diplomatic and government engagement, and fostering links with alumni and industry. In tandem, other offices across campus are increasingly internationally engaged in their work, be that in research, in careers, in human resources, or in a wide range of other areas.
To this end, Irish universities are increasingly reflecting the true internationalisation of their purpose, functions, and delivery across all aspects of their endeavours, as outlined in the definition of internationalisation in higher education put forward by De Wit et al. (2015). Interestingly, though, institutions in many countries have moved away from the term 'internationalisation' in their public statements, choosing instead to refer to 'global engagement'. They thereby focus on the outcome rather than the process and avoid a term which has been interpreted differently by different audiences (Proctor, 2016).
University College Dublin (UCD), for example, defines itself as Ireland's global university and is engaged around the world in its teaching, research, and outreach. Fully 28% of UCD's student body in Dublin is drawn from outside Ireland, and the university enrols a further 4,000 students in transnational programmes in Asia. In parallel, 30% of all staff at UCD are international, and some 60% of all UCD research publications are co-authored with researchers from other countries. In support of its outreach, UCD has established global centres in the USA, China, India, Malaysia, and Dubai, and now runs forty global alumni chapters in recognition of the fact that 30% of its alumni live overseas.
For UCD, this concentration of international activity flows from the conscious adoption of a strategic approach to global engagement, as reflected in UCD's leadership and management structures, written strategy, and holistic institution-wide approach. In this way, UCD is in line with international trends and with the results of the 5th Global Survey undertaken by the International Association of Universities (IAU) which show that the majority of institutions worldwide have moved towards a strategic approach to internationalisation.
Beyond the approach of any individual institution, governments around the world have also sought to develop international strategies on education, ostensibly in support of their education sectors but perhaps more compellingly in the pursuit of national priorities. Unsurprisingly, governments and institutions tend to approach internationalisation (or global engagement) in different ways, and for different ends, leading to clear gaps between institutional and national strategies.
Ireland's national strategy 'Irish Educated, Globally Connected: An International Education Strategy for Ireland, 2016–2020' is clearly framed in terms of international education, rather than around a broader approach to global engagement. Although it briefly references internationalisation, alumni engagement, outbound mobility, and the importance of collaboration, its key thrust is on inbound mobility and the competitive recruitment of international students. In this light, the four strategic priorities outlined in the strategy are framed principally in commercial and economic terms, framing the support to be provided by government to 'succeed abroad' and to enable higher education institutions to be 'globally competitive'.
It is not surprising, of course, that a national strategy is framed in response to key national policy agendas, such as economic competitiveness and employability. In the context of declining government funding for higher education, it is also pragmatic to frame a government strategy which encourages and supports higher education institutions to raise non-exchequer revenue through international student tuition fees. Although it is fair to say that none of the Irish universities is averse to greater coordination of government support in international student recruitment, this approach to national strategy necessarily leads to a misalignment for institutions that have adopted a broader approach to global engagement.
What is more insidious, perhaps, is the close alignment between national strategy and the funding and performance compacts concluded between the Higher Education Authority (HEA) and individual institutions. In these compacts, institutions are invited to identify objectives and initiatives in support of a wide range of government targets and strategies (including the International Education Strategy) in order to secure government funding. In so doing, they are pushed towards objectives and initiatives in one area of their global engagement in their funding compacts (related to inbound fee-paying student mobility), with little or no formal opportunity for government to acknowledge their performance more broadly in relation to international engagement.
With the Irish international education strategy due for review in the coming year, it is interesting to reflect on the approaches adopted recently by other national governments. Over the course of the last year, the UK, Canada, and New Zealand have all published new strategies.
Close to home, the UK's new International Education Strategy (launched in March 2019) has been criticised for its overtly commercial focus, with very little attention paid to partnerships, soft power, and outbound mobility. However, in counterbalance, this government strategy sits next to a UK Strategy for Outward Student Mobility 2017–2020, developed and spearheaded by Universities UK International, which represents the 136 universities in England, Scotland, Wales, and Northern Ireland.
Across the Atlantic, Canada's recently launched International Education Strategy 2019–2024 prioritises three key objectives: on outbound mobility (encouraging Canadians to gain new skills abroad in less-traditional destinations), diversification (of source countries of inbound students, and of their destinations in Canada), and increased support for Canadian education exports. Unlike its predecessor, Canada's new strategy (launched in August 2019) does not set a numerical target for inbound mobility.
New Zealand, though at the greatest distance from Ireland, is perhaps the most similar country in this sample in terms of its size, the scale of its higher education system, and its relative global standing in international higher education. Launched in mid-2018, New Zealand's International Education Strategy 2018–2030 is based around three pillars: delivering excellent education and student experiences, achieving sustainable growth, and developing global citizens. Although economic impact is included, the strategy does not focus on economic value alone and consciously avoids numerical indicators in relation to international students.
Each of these countries provides an indication of the avenues open to Ireland in the renewal of its own international education strategy over the coming year.
Of key importance will be the narrative that Ireland is seeking to communicate with its strategy. What does a national strategy say to the world about the value and importance which that country places on global engagement? While drawing on national policy imperatives, should the national strategy not more accurately reflect the broader 'global engagement' focus of Irish institutions? In 2020, is it appropriate to frame a national strategy principally in terms of economic benefit? Should the recruitment of international students to Ireland form the central pillar of Ireland's public narrative on global engagement, and should Ireland set numerical targets here when other countries have moved away from doing so? These are key questions which Ireland must address in reformulating its current strategy.
Of particular relevance to this discussion is the commitment by the Irish Universities Association to launch a major outbound mobility campaign in the 2019/2020 academic year. While the details of this initiative are still being considered, it is a clear indication of the more holistic nature of international strategies in the university sector. As shown above, national strategies in Canada and New Zealand now give greater weight to the importance of outbound mobility for skills development and the formation of global citizens, with a similar UK commitment framed publicly by the universities, if not by government.
As Irish universities seek to reinforce their global credentials in teaching, research, and outreach, framing their strategies in relation to a broad understanding of global engagement, now is the ideal time to adopt a more holistic national strategy to support them in this crucial aspect of their work.
References
Department of Education and Skills (2016) Irish Educated, Globally Connected: An International Education Strategy for Ireland, 2016–2020. Dublin: Government of Ireland.
Department for Education and Department for International Trade (2019) International Education Strategy: Global Potential, Global Growth. UK: HM Government.
De Wit, H., Hunter, F., Howard, L., and Egron-Polak, E. (2015) Internationalisation of Higher Education. European Parliament, Committee on Culture and Education.
Education New Zealand (2018) International Education Strategy 2018–2030. New Zealand Government.
Global Affairs Canada (2019) Canada's International Education Strategy 2019–2024. Government of Canada.
Marinoni, G. (2019) Internationalization of Higher Education: An Evolving Landscape, Locally and Globally – IAU 5th Global Survey. Paris: International Association of Universities.
Proctor, D. (2016) 'Academic staff and international engagement: motivations and drivers in Australian higher education'. PhD thesis, University of Melbourne.
Universities UK International (2017) UK Strategy for Outward Student Mobility 2017–2020. London: Universities UK.