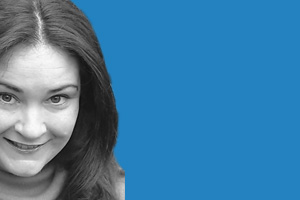 Ann Marcus-Quinn
Lecturer in Technical Communication and Instructional Design at the University of Limerick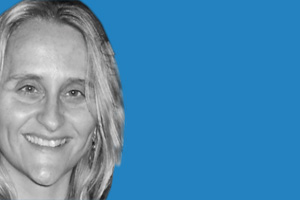 Triona Hourigan
Educational Researcher
Selina McCoy
Economic and Social Research Institute and Trinity College Dublin
How Should Second-Level Schools Respond in an Era of Digital Learning?
Second-level schools in Ireland take a wide variety of approaches to the use of ICT in their classrooms. So what role should digital technologies and digital learning have in schools and classrooms? This article summarises recent discourse and research on the topic, highlighting the key challenges for schools and possible steps forward.
A recently published article in the Economic and Social Review1 assesses the state of play in relation to the potential role for digital technologies and digital learning in Irish second-level schools and classrooms. Recent times have seen a prominent focus in public discourse on digital technologies and their impact on children and young people's education and broader development.
The debate has often been preoccupied with whether to ban mobile phones and other personal digital devices in schools, but commentators have argued that this misses the point, and that the merits or otherwise of digital technologies in schools and classrooms are far more complex than the debate suggests. The paper, summarised here, looks at the role that technology can play in second-level schools, the digital divide, and the key challenges for schools.
Technology in education
Schools appear to take a wide variety of approaches to the place of ICT (information and communications technology) in their classrooms. As yet, there are no formal data or requirement on schools to report the main approaches they take. Schools with little technology integration, schools using blended learning, and schools that describe themselves as 'tech-driven' – however that is defined – are free to operate without having to provide feedback to the Department of Education and Skills.
While schools are moving towards a culture of self-evaluation, we still have an unclear understanding of the extent and nature of technology integration in schools and the role that technology plays in school improvement. Despite this, whole school and subject inspection places a strong emphasis on the integration of technology in teaching and learning, and features regularly in published school inspection reports.
Research has found that the existing school environment may not be conducive to integrating technological approaches into present classroom practice. International research has found that incorporating a school or classroom design that facilitates better exploitation of available ICT enables teachers to effectively meet the needs of a diverse student population, including special-needs students. There can also be a high level of difficulty associated with doing anything perceived as outside the norm, and schools and teachers vary widely in their readiness for innovation.
Policy in Ireland to date has not taken into account how the use of ICT has been both intensified and destabilised by the societal impact of technology on our everyday recreational activities. There is an unavoidable tension between these two spheres. On the one hand there is the chaotic, amorphous world of social media, and on the other we see the planned, differentiated, and considered world of educational technology. That is not to say that the two spheres cannot co-exist. Case studies report on the successful use of social media, particularly blogs and Twitter, in a classroom environment. However, while there is some limited reporting of this type of activity taking place in schools, it is difficult to estimate the number of teachers engaging in this work.
Screen time
While technology and personal devices have many benefits, we need to consider if the amount of time that children are spending in front of screens harms their understanding of the real world and their own physical mechanisms. Have digital natives morphed into digital hostages? There is an aspect of dramatic irony to this new context of use – comparable to the 'boiling frog', whereby technology ownership and use have become so embedded in every facet of our daily lives that it is impossible to think of life without it.
Such over-reliance on and use of technology have led to less focused use, which has happened incrementally. It was never envisaged that when a parent or guardian gave a smart device to their adolescent, they would be spending such substantial amounts of time with it. The lines between educational and recreational use have been blurred; a distinction is needed.
Technology has enabled greater educational opportunity for many second-level students, particularly for those with additional needs. The last decade has seen a surge in the uptake of technology in interventions and teaching strategies for students with autism spectrum disorder and those with learning difficulties. The availability of digital devices has also allowed learners with accessibility issues such as visual impairment to achieve academic success.
Protection and Support for Students
However, the potential benefits of technology in learning can be realised only if students are protected and supported in using it safely and effectively. Technology should be used as a tool for learning rather than a requirement. Students themselves recognise that active engagement is most beneficial for learning, and technology can provide a means for achieving this, provided teachers have the desire and resources to do so.
Screen time has long been present in our conversations on child and adolescent health and well-being, with recent years seeing a replacement of television viewing with computer and technology use. Engagement with screen media and interactive technology can be classified as dominant childhood activities for many children around the world.
Need for unified approach
However, across Europe there is no unified approach to how such technology should be embedded at second level. In September 2018, France issued a ban on mobile phones in all schools. Other countries have followed suit, and individual schools in Ireland and elsewhere have issued similar directives. These actions are reactionary at best and draconian at worst. Before decisions of this nature are made, a more developed, evidence-based approach is needed, with more consultation with all stakeholders, including students.
Globally, screen time has been a contentious issue in the media. Stakeholders have expressed concerns about children's overexposure to screens, and researchers have called for more studies examining the impact on visual and ocular health. In April 2018, the World Health Organisation (WHO) issued guidelines on screen time for very young children (up to five years of age). With many more studies published in the last year on the effect of excessive screen time on ocular health, we can expect the WHO will issue guidelines for the rest of the population. Excessive screen time has been linked to detrimental effects on psychosocial health, decreased levels of physical activity, and an increase in sedentary behaviour in teenagers. There is also huge growth in the number of studies on phone and technology addiction, with younger teenagers at higher risk.
Content
Considerable focus in the Irish media recently has been on devices: whether to ban or not. This diverts attention away from the core issue: the content. There are two aspects to consider when it comes to content: the actual text or graphic material, and how it is presented (e.g., colour, typographic choices, navigation, access). One of the recommendations of the Stavanger Declaration (2019), the culmination of a four-year action by 200 scientists across Europe, is that when introducing digital technology into teaching and learning, teachers should be made aware that a rapid and indiscriminate move away from paper is not without negative consequences. Digital materials can offer excellent opportunities to cater to individual preferences and needs, but such benefits for comprehension and motivation are demonstrated only when the digital reading environment was carefully designed with the reader in mind.
Where do we go from here?
Policy and practice at national and school levels need to be evidence-informed to ascertain a fuller picture of what works, in what circumstances, and for which students. There is no typical example. Looking at ICT culture from the perspectives of ICT coordinators, students, and teachers, how might technology support teaching and learning from what we know so far?
Technology may be integrated across a school in many ways. Students themselves may use books (traditional or e-books) as their main content sources for classroom tasks and homework. However, with permission from their teacher they could use their phones or personal devices for specific research tasks in supervised contexts. Students are often familiar with popular educational apps such as Kahoot, Quizlet, and Seesaw, which are commonly used by second-level students to complement their learning. Digital literacy skills are often formally taught to students in Transition Year, as part of a year-round certification module on developing MS Office skills.
The need for evidence extends to the development of teaching resources. There is an emerging expectation that teachers will not only incorporate more digital resources into their practice but that they also become producers of such digital content. Many teachers, however, do not have training in the design and development of digital resources. As a result, many design features can be overlooked, and classroom resources may not be as effective as anticipated.
Many of today's learners have prior exposure to a wealth of media-rich educational resources and social media experiences, and this can have a profound impact on their interaction and engagement with digital material. These experiences can prejudice their use of teacher-created digital resources. We need to support the development of evidence-based resources, and provide guidance for practitioners, policymakers, publishers, and designers, as well as for other researchers developing materials for investigating changes in visual presentation.
Since 2018, there has been some flexibility on the moratorium on posts of responsibility that was a direct result of the recession. Schools now have the opportunity to appoint and potentially build on the role of the ICT coordinator. This could be achieved in tandem with School Self-Evaluation. Now is the time for clear leadership by schools on how they can provide an enriched learning experience, be that through exclusive or targeted use of technology across the whole school, tailored to suit the needs of their students and teachers.
Bottom-up combined with top-down
This does not need to be a top-down process coming from the Department of Education and Skills but instead can develop in tandem with, and organically from, the bottom up, bringing together the various levels of expertise in an autonomous school community. This bi-directional process could have a significant impact on both the opportunity and challenges that technology poses to education.
Endnotes
Marcus-Quinn, A., Hourigan, T., and McCoy, S. (2019) 'The digital learning movement: How should schools respond?', Economic and Social Review, Winter 2019.