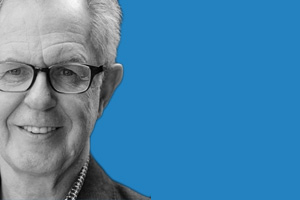 Andy Hargreaves
Research Professor in the Lynch School of Education, Boston College; President of the International Congress of School Effectiveness and Improvement.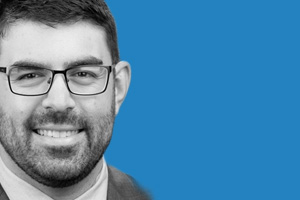 Michael T. O'Connor
Director of the Providence Alliance for Catholic Teachers (PACT) programme at Providence College, Rhode Island.
Leading Collaborative Professionalism
An abridged version of a paper by Andy Hargreaves and Michael T. O'Connor which formed the basis for discussion at an education symposium in the Killeshin Hotel Portlaoise.
Collaborative professionalism is about how to collaborate more deeply in ways that achieve greater impact. It involves deep and sometimes demanding dialogue, candid but constructive feedback, and continuous collaborative inquiry. For context, see following article by Derek West, 'The Key role of Collaborative Professionalism'.
Why should we collaborate?
In education, professional collaboration and building social capital among teachers and other educators improves student learning as these educators circulate their knowledge and take more risks. It improves teacher recruitment and retention as teachers in collaborative cultures realise there are others who can help and support them. It also improves the ability to initiate and implement change, as ideas spread and last beyond a few individual brainwaves. Our schools are increasingly making collaboration a priority among their students, as part of the global competencies needed for fast-changing economies. Children in classrooms cannot collaborate unless their teachers do.
What kinds of collaboration are more effective than others?
Collaborative professionalism is about how to collaborate more deeply, in ways that achieve greater impact. It is about how teachers and other educators transform teaching and learning together to work with all students to develop fulfilling lives of meaning, purpose, and success. It is evidence-informed, but not data-driven. It involves deep and sometimes demanding dialogue, candid but constructive feedback, and continuous collaborative inquiry. Collaborative inquiry is embedded in the culture and life of the school, where educators actively care for and have solidarity with each other as fellow-professionals as they pursue their challenging work together in response to the cultures of their students, the society, and themselves.
Theory X and Theory Y
Theory X leaders believe that people need to be monitored and motivated by external rewards and punishments. They could not be trusted to motivate themselves internally. External incentives would be needed instead. Theory Y is more people-centred; its proponents believe in developing people who are assumed to be honest, capable, and industrious. The priority is to build relationships, develop trust, and increase intrinsic satisfactions in the workplace. Theory X is about pay for performance. It is about structures, precision, and extrinsic rewards. Theory Y is about paying it forward – investing in the intrinsic motivation and idealism of human beings. These different approaches are both alive and well in education today and, while educational reform pendulums will swing back and forth between them, neither of them will ever disappear completely.
One way to think about all this is in terms of high and low emphases on trust in working relationships:
No collaboration (low trust, low precision)
No collaboration is a culture of teaching that has to be left behind wherever it can. It insulates teachers from ideas and makes them anxious about themselves and envious or suspicious of others. There are no clear frameworks for meeting, planning, or decision-making, or ways of sharing and giving feedback on practice. Improvement stalls, teachers get overwhelmed and lose heart, quality deteriorates, and many teachers leave.
Contrived collegiality (low trust, high precision)
Contrived collegiality is top-down and enforces teamwork to implement requirements set by others. Contrived collegiality fails to maintain motivation or anything more than superficial compliance. It is high-threat, low-yield, and also leads to teachers being lost to the school or the profession.
Informal collaboration (high trust, low precision)
Informal collaboration builds strong and enduring relationships, supports professional conversation, and maintains teacher motivation. However, it tends to persist only where teachers have a strong affinity for each other and their values and styles, and it has difficulty translating promising conversations into positive action.
Collaborative professionalism (high trust, high precision)
Collaborative professionalism is the golden cell of professional collaboration, where teachers have strong relationships, trust each other, and feel free to take risks and make mistakes. There are also tools, structures, and protocols of meeting, coaching, feedback, planning, and review that support practical action and continuous improvement of the work undertaken together.
From professional collaboration to collaborative professionalism
The movement from professional collaboration to collaborative professionalism is a choice for some and a progression over time for many. Apart from the inclusion of debating, the definition of professional learning communities was one that involved nurturing, celebrating, supporting, sharing, and learning. This kind of professional collaboration provides comfort and reassurance, while avoiding unpleasant or difficult subjects. It places a premium on the idea that all teachers are equal, which makes it hard for colleagues to acknowledge that expertise is hard-won, unevenly distributed, and warrants the respect that should be accorded to anyone with an impressive professional knowledge base.
More in tune with the principles of collaborative professionalism, and providing an important foundation for continued progress in the field, was the commitment to collective responsibility for all students' success. This was most evident in the sustained interaction between special education resource and classroom teachers and between special education and curriculum staff in the school board offices. Teachers used tools and protocols like anchor charts of key curriculum ideas in a classroom, menus of strategies of differentiated instruction, and data walls that enabled better monitoring of student progress. 'Coaching at the elbow' enabled teachers to have the assistance of instructional coaches as they practised new strategies in literacy, though on one or two occasions there were concerns that the coaches were there more to ensure compliance with prescribed methods than to improve learning. Overall, though, professional collaboration tended to concentrate on discussing and reviewing new strategies, especially in relation to the foregrounded priority of literacy, and reviewing student progress on assessments posted on data walls.
The movement towards stronger collaborative professionalism is evident in the case examples described in this paper, along five lines.
From focusing on narrow learning and achievement goals to embracing wider purposes of learning and human development
From being confined to episodic meetings in specific times and places to becoming embedded into teachers' and administrators' everyday work practices
From being imposed and managed by administrators and their purposes to being run by teachers in relation to issues identified by themselves
From comfortable or contrived conversations to challenging yet respectful dialogue about improvement
From collaborating for students to collaborating with students.
How can leaders help?
Here are seven ways to be a leader of collaborative professionalism.
Build slowly; act fast
When you have built slowly, new things can happen more quickly. Sprints are not successful without warming up, and data teams or learning walks have few prospects of success without prior attention to trust and relationships. Lead slowly before you lead quickly, and understand that sometimes you will need to have a bad meeting where everyone can commiserate and get things off their chest before you have a good meeting that gets the job done.
Increasingly integrate formal and informal collaboration
Leaders often ask where they should start when they are trying to build better collaboration. Should they begin with meetings, ice-breaking activities, or social events? The answer is to start somewhere, but not anywhere. Avoid highly threatening forms of collaboration like peer evaluation, critical feedback, or team teaching until some level of trust has been established. Otherwise, however, you can begin with something structured, like a shared inquiry, something more informal like a staff lunch, or something in between like a book club. What matters is that over time, the formal and informal aspects of collaboration are woven more closely together, so that the trust is so high and the solidarity is so strong that teachers can engage in challenging dialogue about difficult issues together.
Use protocols to separate criticisms from critics
Separate the criticism from the critic and we are less likely to take criticism personally. One of the tasks of leaders is to invite criticism without it destroying the dynamics of the group and its capacity to improve. Protocols can be as old-fashioned as simple suggestion boxes or they can extend to the modern-day methods of lesson study. It is because people matter that we sometimes need protocols to structure the interaction among them so it will be open, inclusive, and productive.
Allow people to collaborate in their own way
People are not all alike. They work differently, think differently, and collaborate differently, too. These sorts of differences can occur within buildings as well as between countries. Not everyone enjoys ice-breaking activities. For some colleagues, book clubs can be a cerebral bore. Understand that people will not always work together in the way you want them to. Do not make the mistake of thinking that they do not want to collaborate at all. Figure out the way they like to collaborate best, and capitalise on it.
Do not let bad collaborative experiences poison the possibility for having good ones
One swallow does not make a summer; and one snow goose does not make a winter either. The same goes for collaboration. Every so often you will have a bad one – a committee member you cannot stand, a colleague who does not pull their weight, or a writing partner who thinks their work is beyond reproach. We should persevere with collaboration just like we do with other things, and encourage our teachers to do the same.
Use technology to expand interaction
The pros and cons of technology in the classroom, or as a way to provide professional learning and development, are hotly debated. The strongest case for digital technology in education or life, however, is when it uniquely provides something of value that cannot be offered in any other way. Technology platforms enable teachers and students in small, remote schools in the Pacific Northwest and Northern Ontario to collaborate regularly when there is no other cost-effective way to do so. Some aspects of collaborative professionalism, especially across schools, definitely benefit from creative uses of digital technology.
Learn to let go
How can leaders empower others to work together? Sometimes this can occur through invitation and encouragement. Sometimes it can be afforded by coaching and mentoring processes, or by provisions of scheduled time; but sometimes, one of the best ways to encourage the growth of leadership behind and beside us is simply to step out of the way. In the words of Zen Master, Thich Nhat Hanh, 'Fear is an element that prevents us from letting go. We're fearful that if we let go, we'll have nothing else to cling to. Letting go is a practice; it's an art.'
Collaborative professionalism is a necessity rather than an option in the schools of today
Our problems are so great and our goals are so complex in today's rapidly changing and uncertain world that we can no longer drive change from the top through stronger assessments, more specific standards, or the establishment of teams and clusters to implement the relatively simple wishes of others. No profession, nor the people served by it, can progress without the ability and willingness of professionals to share their knowledge and expertise and to figure out complex problems of practice together. Learning for all requires teachers who can and will work together in relationships of trust and solidarity, using methods that have impact. It is the job of leaders of all kinds to help them do that.